Why Use A Property Manager?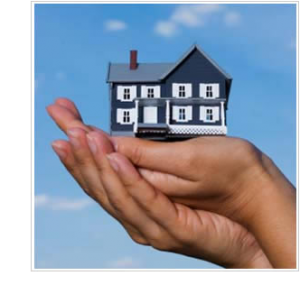 Jonathan Abbinante is a Licensed Broker Realtor® and Property Management Permitted agent. Rockin The House is a full service real estate company. Brokers focus lies specifically in two main areas of real estate services, Sales Brokerage and Property Management. My clients include Individuals, private investors, commercial entities, and condominiums specifically in the Las Vegas and Henderson Nevada area. At Rockin The House, I believe in working closely with my clients and identifying their individual needs and goals in an effort to bring value to their investments.
KNOWLEDGE OF THE MARKETPLACE

Property managers are trained and permitted professionals. I know what comparable properties are renting for, and I know what the market demand is. So, when i arrive at what is considered fair market prices for your home, I'm not just guessing, I know. Specializing in management leasing of residential, condos and Luxury homes. I also service the Greater Las Vegas valley locations, no job is to small. As a Nevada property manager, producing great results is my goal.
REACHING MORE TENANTS

You may not be reaching many qualified tenants if your home is not properly marketed. My experience in marketing and lease negotiations enables me to find tenants faster and to reduce your loss of income from vacancies. When a house is for rent "By Owner" tenants usually expect a lower price and less scrutiny of their financial history. If you do not properly screen new tenants, you increase your risk of ending up in court trying to recoup past-due rent and other damages. We thoroughly investigate tenants to ensure they are financially qualified — which could save you money in the long run.
LESS WASTED TIME

Trying to show your home to potential tenants can be an inconvenience, and often many of the callers don't actually show up for their appointment. Potential tenants often expect a fast response. If they have to wait to see the house on your schedule, they may lose interest before they ever see it. Our properties are shown by a Leasing Agent who can pre-screen credit background check potential tenants and who can show the property at whatever time is most convenient for the potential tenant. Pulling a credit report, backgound check, pre-screening and handling evictions is full service management.
A LOCAL PRESENCE

Once your Las Vegas or Henderson home is rented, your leasing property management brokerage will keep an eye on your property while you are away, to ensure that the tenants are taking care of it. Having someone local means that any problems found can be found and corrected faster. Nevada has a quick eviction process.
MAINTENANCE EXPERIENCE

I handle both routine repairs and emergencies. Because of my extensive experience, I know how to avoid unnecessary repairs and reduce your maintenance expenses. Plus, I have a working relationship with contractors, so I know the best contractor for each type of job. The bottom line is that you save money.
RENT COLLECTION/EVICTION

I will enforce all rules and regulations. I take care of all tenant disputes, service of all notices, evictions, as well as collections. I will gladly advise you of your options to reclaim your property and/or lost rent. As a manager for the greater Las Vegas and Henderson Nevada property management Brokerage Rockin The House.
Increase Property Value!
Increase Investment Property Income!
Increase Your Valuable Time. Let Us Do The Work!
CONTACT  JONATHAN ABBINANTE REALTOR® BROKER AND PROPERTY MANAGEMENT PERMITTED